Three Traits Clients Value in a Financial Advisor
Jun 06, 2017
In the competitive world of financial planning, advisors struggle now more than ever to set themselves apart from their competition. In this post, AIP Asset Management asked their referral partners (retired financial advisors) to share their knowledge on which characteristics clients value most in their advisor.
Whether you are newly-established or an industry veteran, this article shares different ways you can adapt to the needs of your client to add value to your business as a financial advisor.
The three most important traits in an advisor are:
Integrity
Resourcefulness
Competency
Integrity
Integrity in a financial advisor is crucial because people tend to be very cautious with their money. An advisor should always uphold a fiduciary standard which places the needs of the client ahead of their own in every situation.
People only work with financial advisors who are transparent about their intentions and have their best interests in mind. Clients need to feel at ease that their advisor is a fair and honest person. Placing integrity as a core value of your business model is a powerful tool, and it can be done by clearly articulating how you run your business and disclosing which areas you do not specialize in.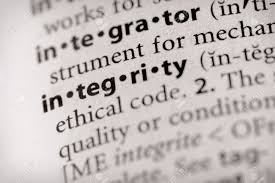 Resourcefulness
Clients often ask about the spectrum of services their advisors offer. As an independent financial advisor, you are limited to selling financial planning services and products. A resourceful financial advisor can offer any kind of financial service their clients request of them, such as: alternative investment strategies, diversified returns, growth opportunities around the world and access to a Portfolio Manager who has the ability to control the fees that can negatively impact returns.
AIP offers financial advisors the ability to provide all these added services to their existing clients. Not only do your clients benefit from a referral partnership with AIP, but you also do as well. Your business grows in value due to the added spectrum of financial services, and you've created a recurring income stream by partnering with an alternative investment firm like AIP. Read more about AIP's Referral Partner Program on our "Partner With Us" page here.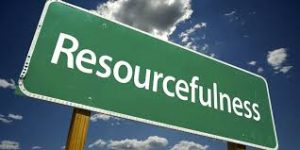 Competency
Financial Advisors should have extensive experience in the industry or industry-recognized certification such as the Mutual Fund License (MFDA). Additionally, being an advisor requires diverse knowledge in many areas of finance. For instance, estate planning, income tax law, retirement planning, insurance, risk management, cash flow, succession planning as well as asset management.
If an advisor does not possess all the essentials of each area indicated above, he or she should refer the client to a professional to ensure that they receive sound advice. Investment firms such as AIP Asset Management work with advisors across Canada to effectively explain investment management to the everyday investor and offers alternative strategies, a diversifying source of returns, growth opportunities around the world and access to a "Bay Street" portfolio manager without spending a lot of money. Click here to learn more about how both you and your clients can benefit through partnering with AIP.