Craig Lasby – Financial Advice Specialist for Expat Canadians
Dec 27, 2017
How did you get started in the financial advice business?
My father, Percy was a financial advisor who started in the business back in 1953. I first worked with him posting confirmation slips for his book of business back in 1984. In January 1990, whilst studying in college, I joined my father in Regina as a financial advisor. He was Provincial Manager for Pro-Fund Distributors at the time.
Unfortunately, my father passed away suddenly in September 1990, so I finished my semester at college and went to work full time looking after his clients that I knew personally. Dad really cared for his clients and I felt an obligation to make sure his clients were looked after.
What inspired you to work with expatriate Canadians living in Australia? 
While I was at college in 1990, and at about the same time as I licensed with my father's firm, I met a lovely girl whose family had moved from New Zealand to Australia.  I fell in love and in 1992 I married this lovely Kiwi, Joy, in Melbourne Australia.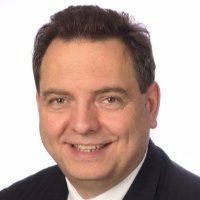 Whilst in Australia, I realized there was no one there to help expat Canadians with their financial planning, residency, tax and retirement savings plans. Whilst visiting the Canadian consular offices in Melbourne, I discovered an organization, Canadians Resident Abroad (CRA), whose purpose was to help expat Canadians around the world, with their financial planning, residency, tax and investment needs.  As an expat returning to Canada in 1993 with my new bride, I spoke to Bob McRae, the owner and founder of both Canadians Resident Abroad and the Universal Group (now CI Funds). We agreed that I would look after Australasia, so I went through a period of upgrading my skills for advising expat Canadians, and then was seconded on a regular basis to CRA by my Canadian dealer Pro-fund. In that role I conducted numerous seminars in all the major cities of Australia and New Zealand, as well as Suva in Fiji, and Port Moresby in Papua New Guinea. After every seminar, I would spend a few days meeting with clients, helping them sort out their RRSP's, pensions, investments, residency status and tax matters. Where appropriate and in the client's best interest, we would use sophisticated strategies that sought to maximize their situation in line with their visa and residency status. Unfortunately CRA no longer is active.
What is often the biggest concern for your expatriate clientele when they first come into your office?
There are two intertwined major concerns: How do I make the most of my Canadian assets, and how do I make the most of my situation, given that I live in Australia?
How does partnering with AIP Asset Management help you with managing your Canadian expatriate clientele?
AIP Asset Management was the answer to a serious need!! Our Canadian clients in Australia were stuck. Due to their residency in Australia their registered and non-registered accounts were effectively being frozen. Thanks to the fact that AIP Asset Management is an investment management firm run by a CFA charterholder, AIP was able to look after my clients' registered accounts.
When I refer clients to AIP, I know AIP will take care of them. Furthermore, thanks to the quality of our relationship, we can work together to make sure all our clients' needs are looked after and that portfolios are optimized across the various tax structures and jurisdictions to our clients' ultimate benefit.
How do you differentiate yourself from your competitors?
My purpose is to 'simplify and enhance the lives of my Canadian expatriate clients, in all things financial'. My experience as the only Canadian Resident Abroad advisor to have ever looked after Australasia, coupled with my expertise as both a Canadian CFP and as a licensed Australian Financial Adviser, make me uniquely equipped to assist expat Canadians to live 'downunder'. It is in the best interest of successful Canadians contemplating moving to Australia to contact me for help and advice. We will help you to take advantage of the opportunities and avoid the financial traps of such a move.
Canadian financial advice is provided by Craig Lasby, Canadian Certified Financial Planner, in my own right. Australian regulated advice is provided by Prairie Heritage Wealth Management Pty Ltd, who is aligned with Godfrey Pembroke Limited, our Australian Financial Services Licensee.
What is the biggest challenge when it comes to running your own business?
A changing government taxation and regulatory environment. We often find the smallest details can create the greatest opportunity or threat if not carefully attended to!
The second biggest challenge is getting the word out to Canadians. Our Canadian High Commissioner here in Australia informed me last December that there are over 80,000 Canadians now living in Australia and we have been in contact with less than one-half of one percent so far.
Describe a day to day of your running your practice. 
After attending to any urgent emails, I will run through tasks on hand:
Client Development: This may include managing initial client contact (such as returning calls, sending out our corporate brochure, and Financial Services Guide etc.) to those who have expressed interest or contacted my firm.
Client Due Diligence: For those who desire advice, we will have them complete a detailed Client Profile. Once we have a signed Client Profile back from our client, we will then process that information, contact their Australian insurers and superannuation funds to conduct our own more detailed research, and then follow-up other information such as their wills etc. This all forms part of our Client due diligence.
Research: There are numerous components to our research:
Legislative
Investment markets
Tax (both Australian and Canadian)
Regulatory
Strategic – the development & enhancement of planning strategies both for domestic clients and Canadian expatriate clients
Marketing – seminars and seminar development, online – website and LinkedIn, other networking related activities
Meetings – non client
Plan development and paraplanning
Client facing meetings (up to four or five steps)
Initial – Getting to know our clients & letting them know our approach
Scope of Advice or Strategy discussion
Our advice presentation meetings – by law, for Australian advice this is where we present our written Statement of Advice.
Implementation meetings – Where required follow-up meeting to take care of any unattended to tasks required to implement our initial advice
Satisfaction meetings – as soon as our initial advice is implemented, we always meet with our clients to review what has taken place and to discuss any alterations or changes that occurred and why
Client review meetings and full annual reviews
Portfolio reviews and trading as required
Other Administration
What should people look for in a financial advisor? 
You should look for a financial adviser who is friendly (i.e. approachable and accessible), competent (do they know their stuff) and honest (are they sharks, do they brush over details, or are they transparent both as people and advisers?). Finally, are they experts in their field? Have they been through bear markets, are they sharp enough to ask questions that they do not know the answer for?
It has been said that a person's confidence on a matter varies inversely with their knowledge of that matter, so do not be put off if your adviser does not know or seem confident about some nuanced details of a particular matter; that may be a sign of intelligence!